Join us for North Shore Community College's 57th Commencement Ceremony
North Shore Community College's 57th Commencement Ceremonies will be held on Thursday, May 26, 2022 at NSCC's Lynn Campus! To accommodate graduates and their guests, NSCC will be holding four ceremonies. Click Here to see which ceremony your academic program is scheduled for. If you do not see your academic program, please email Amanda Dooling at commencement@northshore.edu
COMMENCEMENT CEREMONIES
10:00am
2:00pm
6:00pm
---
Can't join us for Commencement?
You can watch your friends or family members graduate by viewing the live streaming of all events starting at 10:00am on Friday, May 19th.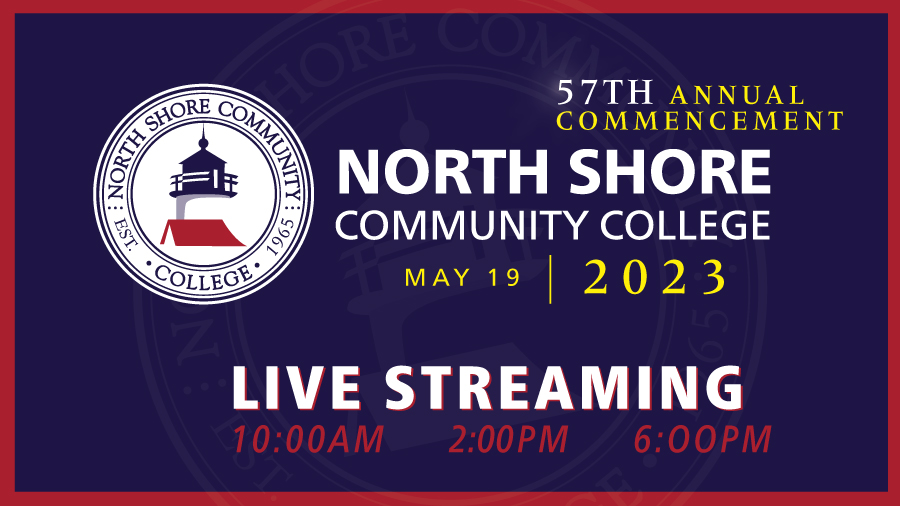 ---
Student Speakers
Solmaria DeLeon


Digital and Social Marketing
First Ceremony
10 a.m.

Aya Mohamed


Liberal Arts Transfer - STEM Foundation
Second Ceremony
1 p.m.

Rosanna Fernandez


Nutritional Science and Diet Technology
Third Ceremony
4 p.m.

Luciano Hoxhaj

Liberal Arts

Fourth Ceremony
6:30 p.m.
Cap & Gown Information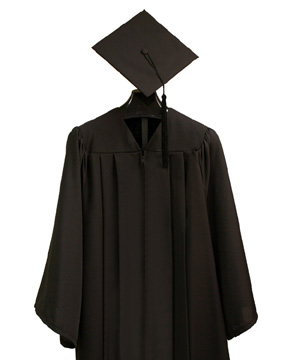 *UPDATE on On-line CAP and GOWN Orders:
If you requested your cap and gown to be mailed home, you should be receiving it by the end of the week.
If you requested to pick up your cap and gown at the Campus Bookstore, you should have received an email to come pick it up.
*UPDATE on Availability to Purchase Your Cap and Gown
If you still need to purchase your cap and gown, they will be available at either campus bookstore, by Friday, May 20.
---
Important Day of Commencement Information
Tickets are REQUIRED to attend the Commencement Ceremony. If you have not yet reserved your tickets, please go to:

nsccgrad.universitytickets.com

First Time Log-In Information

Username: NSCC email (ex.

jdoe01@northshore.edu

)

Initial Password: Student ID number (ex. N00123456) Be sure to include the N00

Once you are logged in, you will be prompted to update your information, please note that there is no charge for tickets and that they are electronic and can also be a downloadable PDF.

Reserve a graduate ticket and up to 4 guest tickets. Remember 2 guest tickets will be for seating in the gymnasium and the other 2 guest tickets will be for seating in Family and Friends overflow on the second floor in either the Cafeteria, Auditorium or classroom.
If you are unable to log in, please email Amanda Dooling at commencement@northshore.edu. Please include, your first and last name and Student ID number.
The Ticket Reservation system will close on Wednesday, May 25 at Noon.

Parking Information for the 10:00 am & 4:00 pm Ceremony:
Graduates and Guests for the 10:00 am & 4:00 pm Ceremony will park at the Lynn Station MBTA Garage on Union Street. Parking will be available at no cost on the G, H and roof levels. Please plan to arrive 60-90 minutes before the start of the ceremony to allow for parking and walking over to campus.
Parking Information for the 1:00 pm & 6:30 pm Ceremony:
Graduates and Guests for the 1:00 pm & 6:30 pm Ceremony will park at the Washington Street Lot on the Lynn Campus. Please plan to arrive 60-75 minutes before 1:00 pm to allow for parking and checking in.

Additional Information:
This event requires vaccination and mask wearing at all times is preferred. Graduates/faculty/staff, please bring your vertical ID or a copy of your vaccine record that shows vaccination for entrance to the event. Boosters are not required. Guests should bring a copy of their vaccine record.


If you forget your vaccine card or do not have one, you will be required to wear a mask indoors. We will have plenty of masks at the entrances.

Strollers, noisemakers and balloons are not allowed in the arena.

Bags will be checked upon entrance. Graduates and guests are encouraged to leave belongings in the car. Large bags or luggage are not allowed in the arena.

Dress comfortably and cool for the ceremony, as seating is tight and the gym gets crowded.

Tickets are not required for children, sitting on laps, who are three years old or younger.

NSCC is not responsible for unattended children, each child should have an adult with them throughout the ceremony.

Graduates will exit the gym to the back parking lot after the ceremony ends, to receive their commemorative graduate box. This is where you can meet family and friends after the ceremony.
---
PASS IT ON- EVERY GIFT COUNTS!
You dreamed it. You achieved it.


Now pass it on!
We invite you to donate $22 in honor of your class year, or whatever amount is meaningful to you, as part of your very first alumni gift. Every gift counts towards scholarships for students following in your footsteps.
Continue to check the Commencement Website regularly for updates as well as your North Shore Email. Any questions, please email the Commencement Team at commencement@northshore.edu.